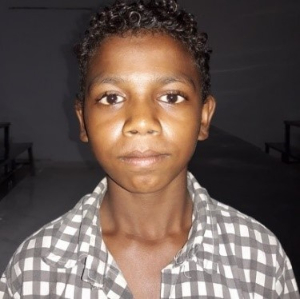 RAJESWAR (STD VI, 12 years)
Rajeswar comes from the highly impoverished Gond tribal community in Adilabad district.

His mother is a daily wage laborer. His father passed away 2 years ago.
Rajeswar was brought to Sphoorti in June 2018. He studies in Gowdavally High School. He is making efforts to learn Telugu as his mother tongue is Gondi.