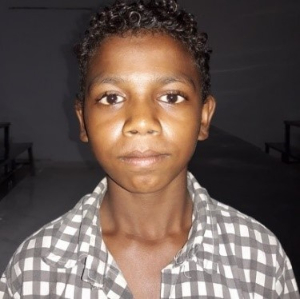 KANU (STD VI, 12 years)
Kanu comes from the highly impoverished Gond tribal community in XXXX district.

His mother is a daily wage laborer. His father passed away 2 years ago.
Kanu was brought to the orphanage in June 2018. He studies in XXXX High School. He is making efforts to learn Telugu as his mother tongue is Gondi.

Please note that name of the child has been changed, and his exact location not identified for reasons of privacy. Upon sponsorship his actual name and orphanage will be provided to the sponsor.