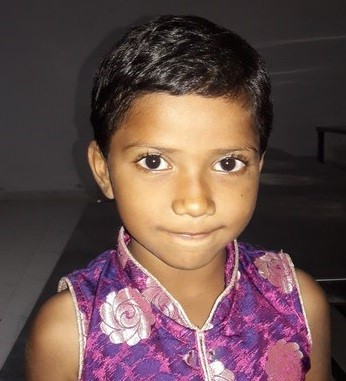 DIYA (STD II, 8 years)

Diya comes from Gond tribal community, which was based in XXXX, Telangana.

She lost her mother Janu when she was very young. Her father is a labourer.

When they found it difficult to support Diya's living and education, the Gond community leaders brought her to the orphanage in June 2018. Diya is studying in STD II in XXXX Government Primary School.





Please note that name of the child has been changed, and her exact location not identified for reasons of privacy. Upon sponsorship her actual name and orphanage will be provided to her sponsor.