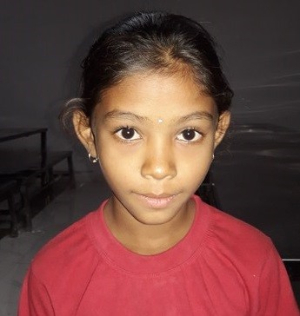 DEEPA SRI (STD III, 8 years)
Deepa Sri comes from the highly impoverished Gond tribal community in Adilabad district.
Her mother is a daily wage laborer.Her father is mentally unstable and left the family 2 years ago.
Deepa Sri was brought to Sphoorti in June 2018. She studies at Gowdavally Primary School.
She is making efforts to learn Telugu as her mother tongue is Gondi.