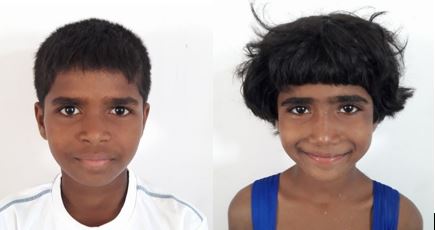 PLEASE NOTE THIS IS FOR SPONSORSHIP OF BOTH CHILDREN, THEREFORE $50.
BAIJU (STD V)
ARINI (STD III)

Baiju and Arini come from XXXX, Hyderabad. Their father died in 2010. Their mother Sani works as a maid.
The siblings were brought to the orphanage in June 2018. Baiju studies in XXXX Primary School while Arini studies in XXXX Primary School.

Baiju is slightly introverted and takes time to mingle with other children at the orphanage while Arini is very active.