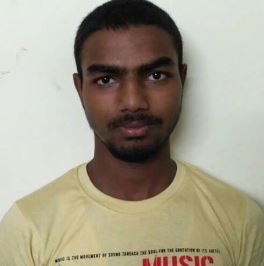 Arun (grade 11) and his brother Ganesh come from Raavela village, Guntur. They lost their mother in 2004 and soon after their father became mentally disturbed and left the village. His whereabouts are still unknown.

Arun does well in school and is currently in 11th grade which is considered the first year of college in India. A sponsor is needed that can donate $50/month to offset his college tuition which is over $700/year.
Arun is also good at painting.