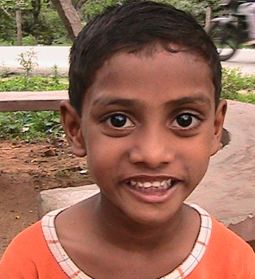 Satya (Nursery) hails from a tiny village called Nellikonda in Mahboobnagar district. His father Obul Reddy was a farmer. He landed in a debt trap after crop failure and committed suicide in March 2011. His mother is still in depression. His sisters Archana (grade II) and Pravallika (Kindergarten) also stay at the same orphanage.

The children were brought in by their grandfather Narsimha Reddy in May 2011.

He is very playful and starting his studies from scratch .