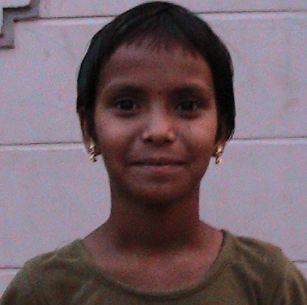 Nirmala (grade V) comes from Devarakonda but the family relocated to Hyderabad a few years ago. Her father Suman was an auto driver and mother Vijaya is a housewife. Because of financial troubles, Suman committed suicide in March 2011.

Since the family situation was very sad, Nirmala and her sister Nikhita were brought to the orphanage.

Nirmala is very studious and active in outdoor activities.