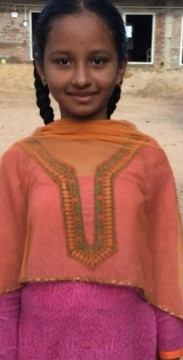 Harshini (5th STD, 11 years)

Favorite Color: Orange
Favorite Subject: English
Hobbies: Studying

Harshini's father died of AIDS. Her mother's health is not good. She does very well in her studies and would like to become a doctor.

Harshini lives at Mission for the Rural People in Vellatur headed by Pastor Ratnam Pallikonda.