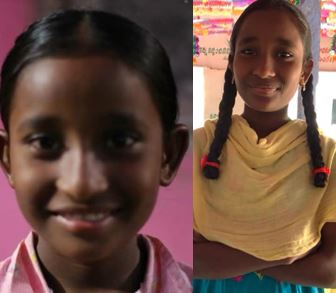 Meet Bhagyasri. Her pictures don't do her justice. She is quiet and sweet and perhaps a little serious in demeanor. With that subtle, beautiful smile we have a hunch however she is just waiting to bloom. She has, after all, been at the orphanage for over 5 years and has often been overlooked for a sponsorship. In fact, the photo on the right is the one I took of her 4 years ago when looking for a sponsor. Unfortunately she never received one. I would love to help fulfill this wish for her and show her that she too is worth a little extra love and support. Would you consider her? $25 a month. But what she really longs for is a connection. Someone who cares, takes interest and is willing to connect via letter, FaceTime or Skype- this most important.


Age: 14
Favorite subject: Science
Favorite color: Pink
Would like to be when she grows up: Nurse
Has been at the orphanage: 5 years
Family situation:
She's a good student. She comes from a very broken home in a very poor area where she was unable to attend school.


SPONSORED!