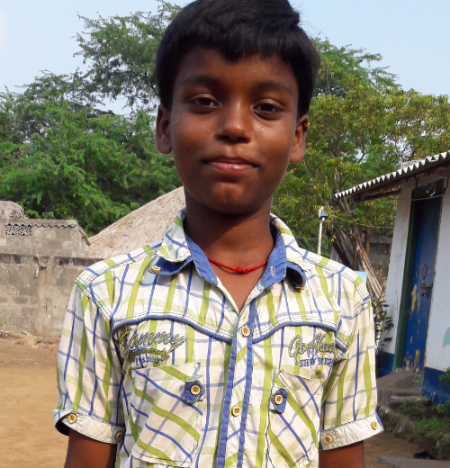 Murali (8th STD, 14 years)

Murali's father passed away. His family is very poor and his mother works daily in the fields. Due to these reasons she sent him to the orphanage. He is very good boy.

He wants to become a engineer.

He has lived at Moparru in Andhra Pradesh, headed by Raju Pallikonda for the past 2 years.