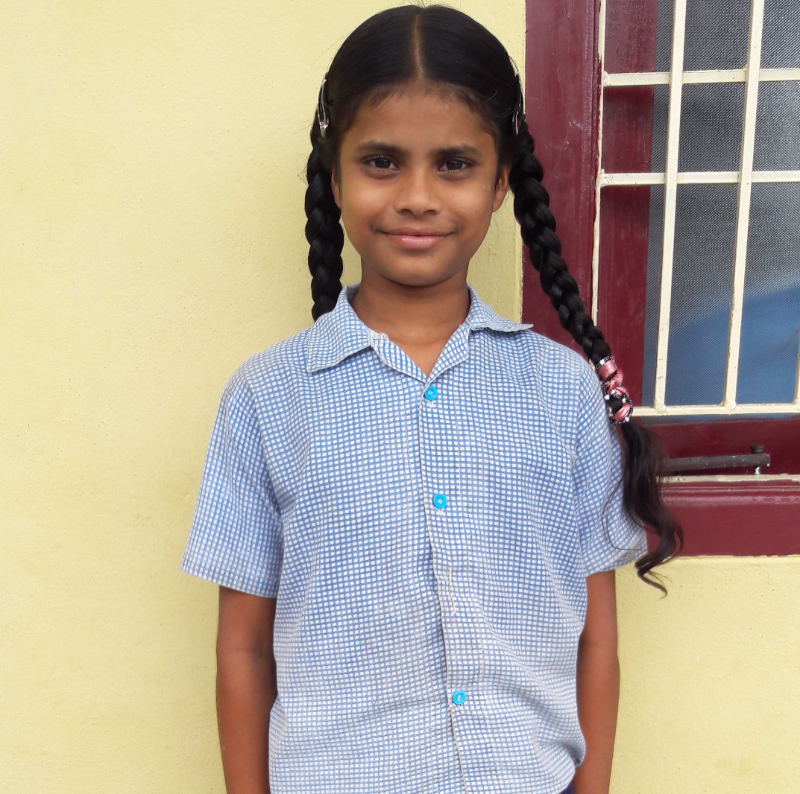 K Sharon (6th STD, 11 years)
Sharon's parents work daily in the fields and are very poor. There is no one at home to care for her so her mother sent her to live at the orphanage and to go to school.
Her favorite subject is Telugu (local language) and she would like to be a teacher.
She lives at Moparru in Andhra Pradesh, headed by Raju Pallikonda.