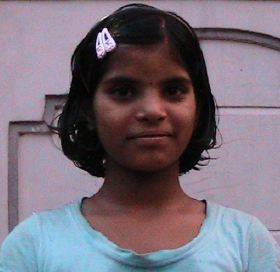 Madhuri (grade IV) was 6 when her mother killed herself. Her father dumped her and brother Shiva Shankar with maternal grandparents, married another woman and has been totally out of touch. This person was also involved in some petty criminal cases.

The grandmother sells flowers and grandfather is bed-ridden. They were no longer able to take care of the children and relinquished custody.

Madhuri is very bubbly and always wears a cheerful face. She is a good singer and dancer.