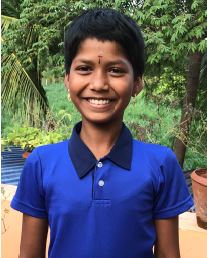 Name: Krishnaveni R.
Age: 12
DOB: 03.08.2006
Length of Time: Since 05 2013
School: 7th STD

Background: Her mother ran away in July 2011 and never returned. Her father re-married and has two children with the stepmother, who used to have strong sentiments against Krishnaveni, since she is the child from first marriage.

Her father left her in the care of the ashram in May 2013.


SPONSORED