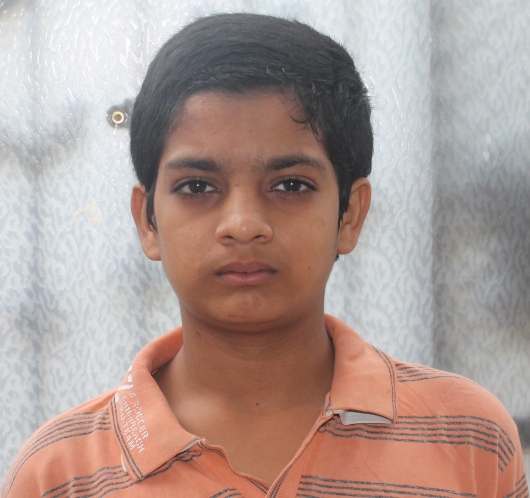 Anvesh comes from Neredmet, Hyderabad. He lost his mother Srilatha 4 years back. His father left the children with grandparents soon after. Anvesh and his brother were sent to the orphanage in 2010 since the grandparents could not afford to support him. In April 2011, Anvesh's father Sunil died of illness.
Anvesh is in STD VIII now and has been attending special classes for his grade. This year is going to be rigorous for him in Hindi and Math as he is a little lagging in these subjects.
He is participating in Chess training program. The Chess Coach said that he was one of the most promising Chess Players in Sphoorti.
He likes to play football and cricket.