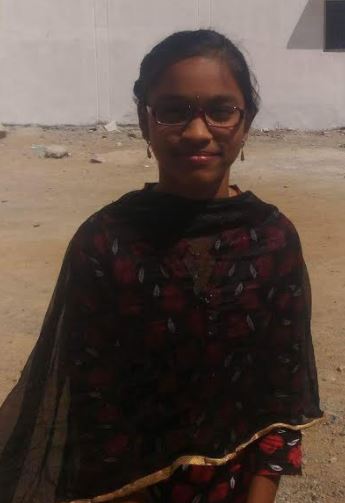 Anusha (STD VII, 12 years) comes from Panagal,
Nalgonda.
Her father Krishna is mentally deranged and cannot communicate with or recognize anyone. He is in an asylum in the state of Kerala. Anusha's mother Parvathy works in a school and was not able to support her children. Anusha's younger brother Harshavardhan also stays at Sphoorti.
She is mild mannered and mixes well with other children.