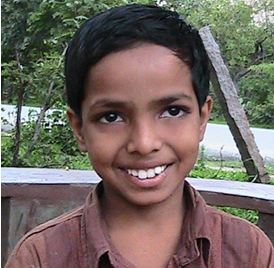 Anish comes from Neredmet, Hyderabad. He lost his mother Srilatha 4 years back. His father left the children with grandparents soon after. Anish and his brother were sent to the orphange since his grandparents could not afford to support him.
In April 2011, Anish's father Sunil died of illness.
Anish is very studious and responsible. He is a team player and interacts well with children of his age.
He is currently in 5th grade and likes to play soccer and cricket.